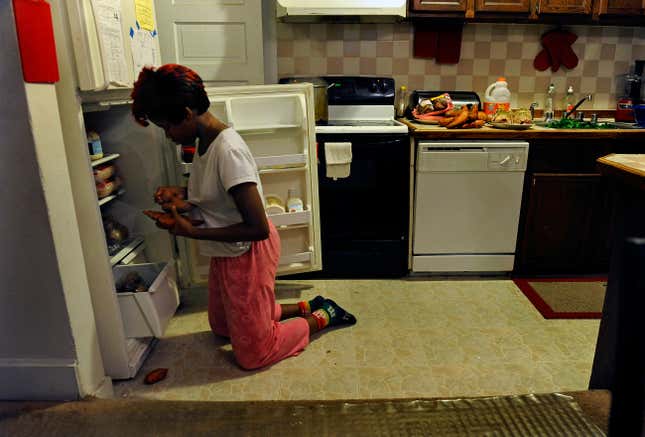 Around 13% of 17 million US households were food insecure at some time during in 2022, according to a new report by the USDA. That means those households were unable to acquire enough food, or uncertain of being able to acquire it, because they had insufficient money or other resources.
How to find a financial planner | Your Wallet
The number is 2.6% higher than in 2021, when 13.5 million households struggled with food security. The rise also comes as the US government pulls back on its food benefits for low-income households. Pandemic-era emergency SNAP allotments, or the government program with provides Americans with food stamps, were cut in September. Benefits were discontinued for some who became dependent on them, particularly as a higher cost of living persists.
The households affected the most are those of single mothers, which made
up 33% of food insecure households in 2022. This is 8.8% higher than in 2021. Following single mothers are families with single fathers, representing 21% of food insecure households.
How food insecurity is defined
The USDA categorizes food insecurity into two groups: low and very low food security. Low food security is defined as households reducing food intake by using a variety of coping strategies, such as eating less varied diets, participating in federal food assistance programs, or receiving food from community food pantries. Very low food security is defined as a disruption of normal eating patterns of one or more household members and an inability to to get food at all. In 2022, 10.2 million households experienced low food security and 6.8 million households experienced very low food security.