I opened 529 educational funds for each of our four children shortly after they were born. Only one person may be listed as the account owner, so during my marriage I owned, managed and contributed monthly to each fund from a joint checking account. 
My spouse knew about the funds, but they were not included in our marital settlement agreement when we divorced. The funds were meant to help offset the educational cost of sending our children to college. 
Eight years after our divorce was finalized, however, my ex-husband has decided to take me to court for "his share" of the money contributed to these accounts. The assets weren't concealed during the marriage.
One fund earned three times the amount of our personal contributions in interest alone. Would my ex be entitled to half of the actual contributions made during the marriage or half of the overall account values, including contributions and earned interest? 
Ex-Wife and Mother of Four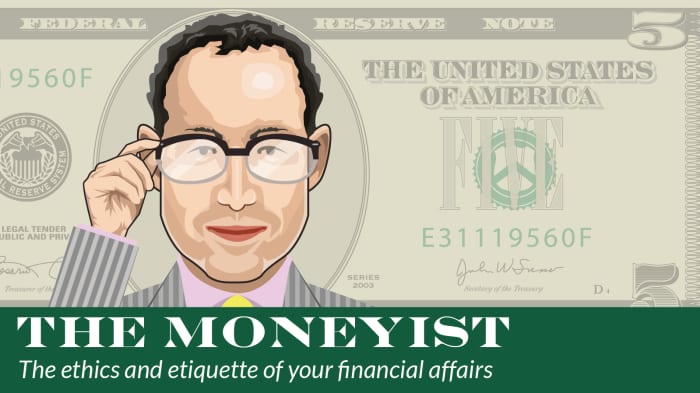 Dear Ex-Wife and Mother,
Congratulations on setting up tax-advantaged 529 accounts when your children were born, and staying the course. You did the right thing. I'm sorry your husband has decided eight years after your divorce that he deserves 50% of these accounts.
You divorced your husband for a reason — or, likely, several reasons. A judge would not look favorably upon his coming back eight years later seeking a share of your finances. I would be surprised if a lawyer did not tell you the same thing.
Courts have often treated 529 accounts as the child's property, even though they're in a parent's name. The law firm Goldsberry, Portz & Lutterbie reviewed a range of cases in states including Texas, Ohio and New York concerning the division of such accounts in a divorce.
In Ramsay v. Ramsay in Ohio, "the court considered the accounts to be the property of the parties' children not subject to division between the parties during the divorce. Courts in Indiana have also treated 529 accounts as separate from the parents' property," the law firm said.
In Zuchowski v. Zuchowski in New York, the parties agreed to share college expenses 50/50 and keep the 529 plan in the wife's name, the firm added. But when she tried years later to use that fact to reduce her share of the college expenses, the court said the account's purpose was to fund the child's education, not personally benefit either party.
As these court cases suggest, it's complicated. At the time of your divorce, the judge could have decided to split the money in these 529 accounts. Even though these accounts were set up for the benefit of your children's education, they were still considered marital assets. But not anymore.
Timing is important
"Typically, all disputable issues must be resolved or else title controls," says Randall Kessler, a divorce lawyer in Atlanta. "In other words, if the accounts are controlled by her, she remains in charge. If they were not disputed during the divorce, that's on him and/or his legal counsel."
"Otherwise, cases might be subject to being reopened over and over and over," Kessler adds. "It is a basic tenet of the law that all contestable issues or claims must be resolved or they are forfeited unless specifically reserved — if parties agree that later discovered assets shall be divided."
Matheu Nunn, a divorce lawyer and partner at Einhorn Barbarito in Denville, N.J., agrees that this should have been hashed out eight years ago. "Divorce agreements are contracts. And, like any contract, they are presumptively enforceable — as written," he says.
However, in nearly every state, the distribution of assets like a 529 plan in a divorce is guided by principles of equity and fairness. A judge, for instance, would want to know whether the omission of the 529 plans from the agreement was accidental or intentional.
"A judge would want to know whether you made any additional contributions after the complaint for divorce had been filed," Nunn adds. "If so, your ex-spouse would not be entitled to any post-complaint contributions made by you."
From your telling, these accounts were not hidden during the divorce proceedings, your ex-husband was aware of them, and they were not included or divided as part of the division of marital assets. As Kessler sees it, your ex-husband is likely out of time and out of luck.
I hope and trust your children will get the education they deserve.
You can email The Moneyist with any financial and ethical questions at qfottrell@marketwatch.com, and follow Quentin Fottrell on X, the platform formerly known as Twitter.
Check out the Moneyist private Facebook group, where we look for answers to life's thorniest money issues. Post your questions, tell me what you want to know more about, or weigh in on the latest Moneyist columns.
The Moneyist regrets he cannot reply to questions individually.
Previous columns by Quentin Fottrell:
If I buy a home with an inheritance and only put my name on the deed, does my husband have any rights? 
I cosigned my boyfriend's mortgage, but I'm not on the deed. I didn't want to marry again after a costly divorce. How do I protect myself?
My mother claims I'm in her will but refuses to show it to me. Should she put my name on the deed to her home?